All babies together, everyone a seed
Half of us are satisfied, half of us in need
Love's bountiful in us, tarnished by our greed
When will there be a harvest for the world.
During my time living in Cambodia from 2011 until 2020, I was involved and worked as photographer/videographer for local and international NGO's projects in Cambodia.
(NGO stands for non governmental organisation)
Perhaps one of the most rewarding aspects of being a photographer is to contribute for Cambodia.
Oxfam-Kinderpostzegels or Cambodian Children's Fund and other NGO's. Including my own….
Happy to share images of those projects.
Some amazing powerful portraits and background story's from the land of wonders.
Cambodia!
Home to more than 3,000 non–governmental organisations.
NGOs in Cambodia provide a wide range of services to communities across the country.
The reality of my commitment is to show respect and pay attention to those in need and SEE them!
Open a dialog and help where possible.
Call it social consciousness and desire to capture life at its most extreme form of survival.
Being able to provide a platform with pictures to people in economic hardship, not to exploit as some cynical's might suggest.
The pictures are close to my heart, mostly unpublished.
2015 Stichting Kinderpostzegels​ (Children Stamps org)

The Netherlands Children's Stamps Foundation gives vulnerable children in the Netherlands and abroad opportunities for a better future.
Since 1924, the Netherlands was the second country to start selling children's stamps.
Since then, children's stamps have been issued every year.
The nation wide sale is organized by the Stichting Kinderpostzegels Nederland, which uses the proceeds to support charities for the benefit of the children worldwide.
In 2015 I was able to shoot a video promotion clip in Cambodia. Watch it here.
The assignment for Kinderpostzegels was to shoot a video clip for dutch audiences. We had to stick to strict guidelines by the project director in order to match the video clip part that was done in Holland.
The basic storyline was about two young boys, both orphans living in different parts of the world.
In need of the same care, love and education. Different cultures and different circumstances, but the same loss of natural parents. Living in a foster home.
The boy in Holland is living with a foster family and the boy in Cambodia with his elderly grandparents. The pictures below are made in the Pursat province of Cambodia.
PURSAT Children's Orphanage.
During the shooting in and near the provincial town of Pursat we also went to visit this children's orphanage school compound, where I found kids waiting in anticipation for the foreigners.
Clearly the children were dressed up into new pyjamas and the whole scene has been set up for our purpose. I wanted to show the serious reality between the obvious smiles and pretty faces in a grim reality.
Through all of this I was very deeply emotional touched by the children when I looked deeper and closer into their faces and eyes, as you can see in the images here. There is something disturbing and signs of neglect about these kids when I look back more closer. Bless them!
Some context about Cambodia
Imbalance of wealth in Cambodia has been the situation for decades.
The United Nations, the EU and US Aid, have invested billions into Cambodia since 1992 to promote a form of democracy and to keep divided political fractions (Khmer Rouge) pro Vietnam groups and national royal fractions from fighting. At this time Cambodia is stabile politically.
But..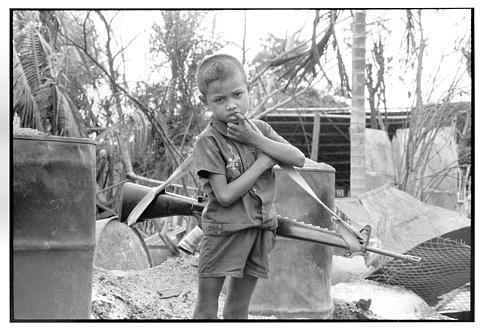 During the post war decades after the Khmer Rouge extremism and recovery years many NGO's and aid organisations stepped into Cambodia.

Cambodian Children's Fund
Smaller local NGO'​s like the Cambodian Children's Fund are working relentlessly for more than 17 years on grassroots level​ doing an incredible job and providing daily education programs and real support for the most vulnerable children in Phnom Penh​.
The Cambodian's Children's Fund holds a special place for me.
During one of my first assignments in Cambodia I encountered them and was taken by the incredible life story of founder Scott Neeson.
Small Children who are totally on the verge of neglect will be taken in by the Cambodian Children Fund (CCF) Thousands of children grow up into happy, healthy and energetic children within the now proven and successful medical, food and CCF education programs. Michael Klinkhamer photographed for HP/de Tijd in Phnom Penh, Cambodia and met the founder of the CCF Scott Neeson.
Over the years I visited the CCF and the Phnom Penh waste dump site and slums many times. The pictures below show for example the progress made of children after 3 years taking into the CCF nourishing and education programs.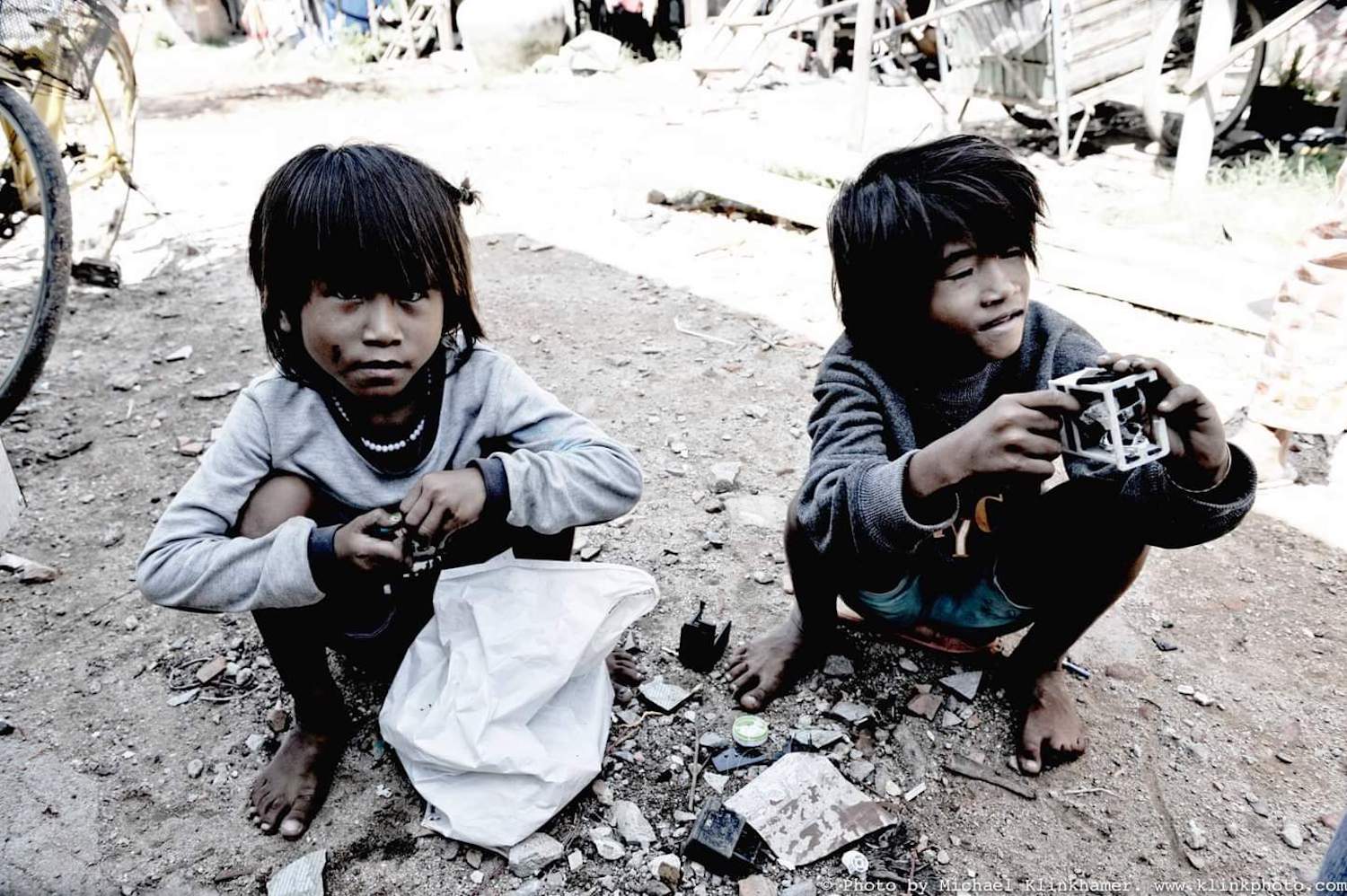 Scott Neeson and two waste belt slum kids under the care of the CCF.
I hope my images are a testimony to the wonderful Cambodian children, families and all monks, honest hard working people I was able to capture with a smile.
Dignity, beauty and a fearless hope for a better life in this time.
​Most of these assigned videos and photographs ended up into an annual reports, online for websites, magazines to raise awareness and the main goal, get funding!
Thanks for watching1
Michael