One day I was asked on very short notice by a photography workshop client who wanted to get into exploring model shoots on location in Cambodia. it is fun to use my local contacts and I always have liked the idea of combining traditional local culture and travel photography with something totally different.
For a foreign photographer in Asia that is a wonderful way to meet local people and adapt to a new situations and allow surprising things to happen. I needed a good looking and most of all a willing model around 5 pm, the same day.
You can also contact a professional fashion model agency in Phnom Penh. If you have a good budget for it. But even then you don't always get what you expect. The same goes for ordering food here or anything else to be honest in Cambodia, but that's a different story.
A Cambodian star is born.
For this paid shoot, I called a young woman that I knew and noticed someday working at an upscale Phnom Penh restaurant. She was luckily available that afternoon and she was also curious like me to find out how she would perform during a model shoot.
With some young models, you can be mistaken by their good looks, but that is certainly not a guarantee for a photogenic model and pictures. There is some real magic in this to be found. Even some of the top models in the world look sometimes very bland in real life and unremarkable, but once before a lens, there can be a transformation and a star is born!
Are we talking F1.4 Depth of Field here??
Our model named Hagee acted shy and uncomfortable at first but quickly transformed into a talented model and an absolute Cambodian beauty. In my opinion, she was posing very good for the first time. I believe her presence is amazing, all-natural and very nice and appealing, to be honest.
Surprisingly I noticed that she was able to transform herself and play with different attitudes and some role play. That is a quality in a model that I really enjoy to capture. The styling was all very much as it came and the makeup typical for Cambodian girls. Heavy eyebrows and whitening faces.
We needed a stylist and makeup artist really for this but personally, I hate waiting for that. The interaction between a model and photographer is essential in my opinion but for this shoot, I was depending very much also on the amazing Sigma 50mm F1.4 lens to do its magic. The timing of the shoot is also very important regarding the soft warm light and soft shadows.
So, here we have a stunner model in a tropical location right in the capital city of Cambodia with the light just being perfect. Together with this "bokeh" miracle lens by Sigma on my FX Nikon digital camera.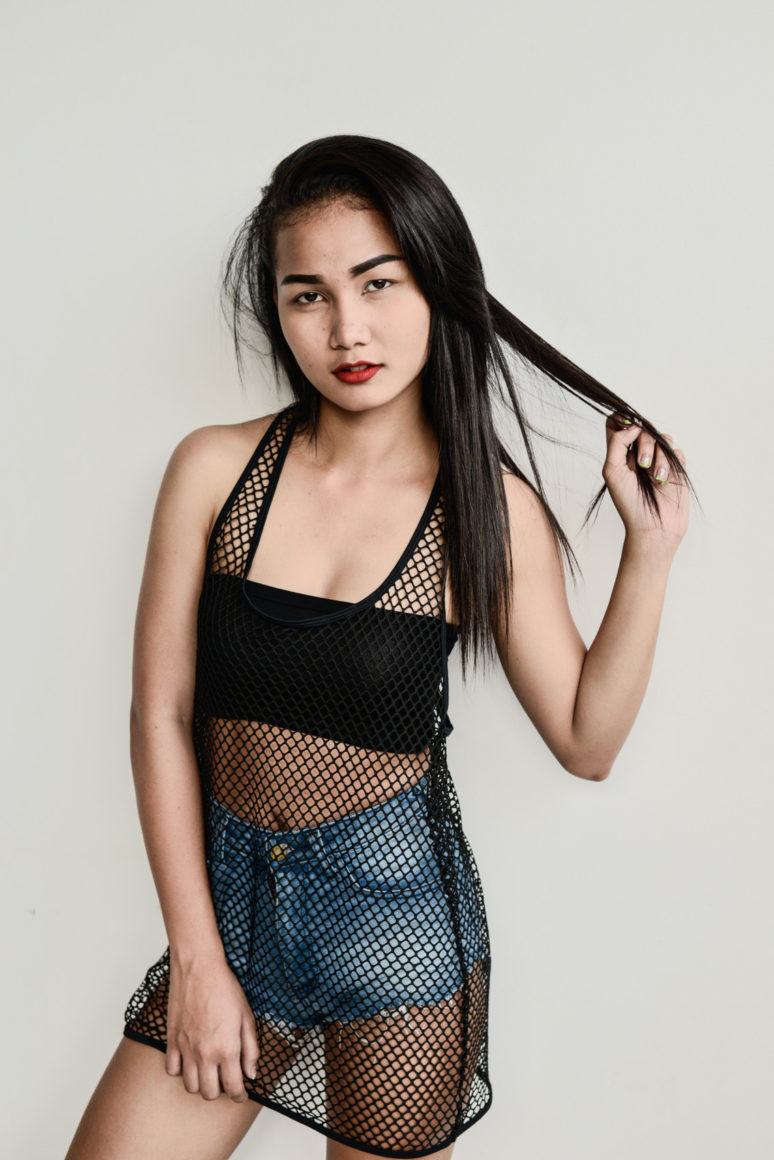 For this job, I was able to deliver a spontaneous photography adventure for my client to shoot. To be honest he was very overwhelmed by what was presented in front of his camera. While our model Hagee was making her poses and having fun, we both took our shots, and for this was a good opportunity to test the Sigma 50mm Art lens. Someone has to do it!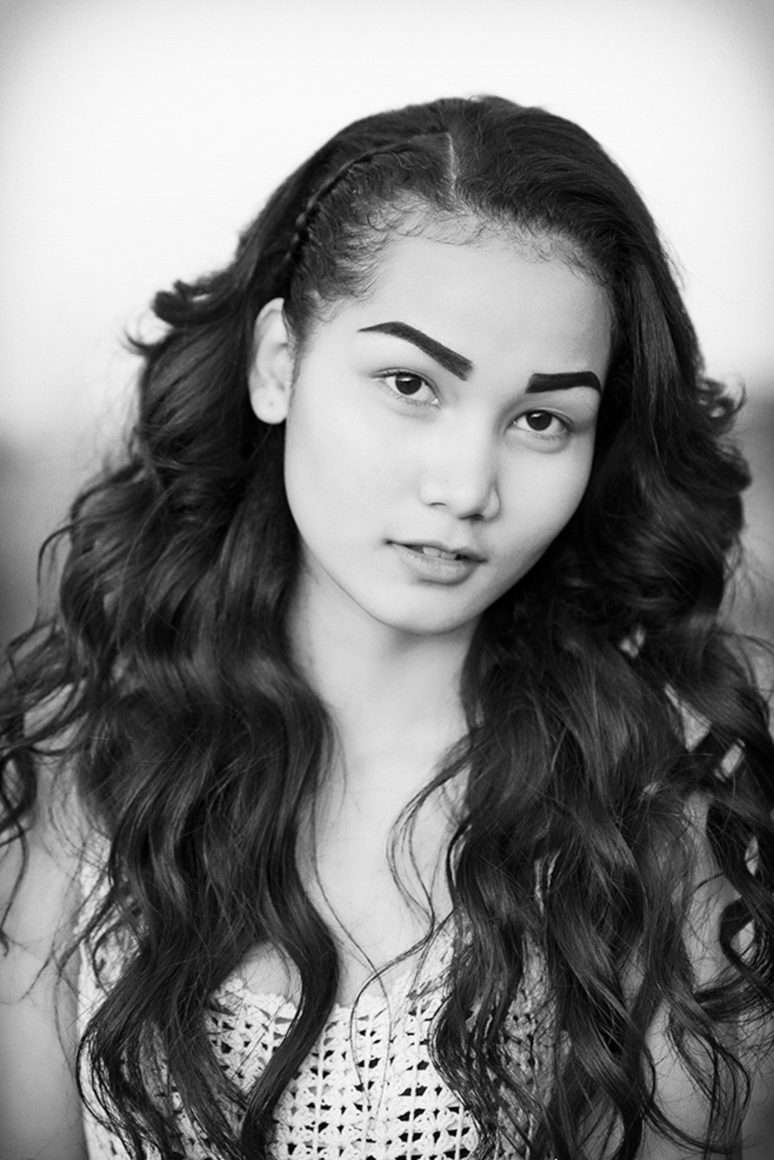 That special Sigma look.
During that same period, I was working with Zeiss lenses on my Nikon cameras as an ambassador for the #1 Cambodian photography gear import company.
Their office called me a day before this shoot and asked me to have a go with their newest Sigma product, being launched in Cambodia for the first time by the official factory from Japan.
At first, I found the Sigma very contrasty and almost too sharp compared to my Nikkor and the Zeiss lenses. But as you can see here the Sigma 50mm F1.4 is perfect for full-length shots and portrait and as such very versatile. That open aperture ability to make the background so smooth and abstract is a great plus for fashion and portrait shooters.
Stay focused.
In the end its all about what is in front of your lens and the pictures you can do with it that matters. But it's fun to improve and use dedicated equipment for your job or hobby. Come and see us in Cambodia and we have a good time exploring the beauty of Cambodia and all it has to offer.
For the pictures here I used several "in-camera" editing techniques for the black and white images. The color pictures where shot in jpg with a film simulation.
All images and text by Michael Klinkhamer Photography ©