Concerto Records in the Utrechtse straat was founded in 1955 and in 2019 they are still going strong being one of the oldest vinyl records shops of Amsterdam. They also sell Cd's, DVD's, but their origin is Vinyl records of virtually all genres for over 64 years now.
True rarities on vinyl in Amsterdam
The latest releases, second hand and true rarities on vinyl you can find there. Personally this was my music walhalla as a teenager for exploring new but also the classics in Rock and Roll music.
Many afternoons after school this would be a great place to go through their selections. Often I didn't even have the money for those records and needed to safe cash in order to dish out that most wanted record on my wish list. Records where expensive then and nothing digital to record it in the same quality as now.
The early seventies and Vinyl albums
In the early seventies I lived next door to a rock show venue and watched many bands and world famous artists there, and of course Paradiso was also one of the places we had access to early shows of for example Blondie, The Strangles, Burning Spear, or INXS…..
After one of those life rock shows in Amsterdam I would find the recorded music there in Concerto. To own and enjoy the art work on the sleeves of the vinyl albums that would sometime be very inspirational for my photography.
The best about Concerto was and still is here immense selection of all genres and the fact that you can use the CD or record players yourself and skip songs and just really relax and listen to the music.
It's all still there!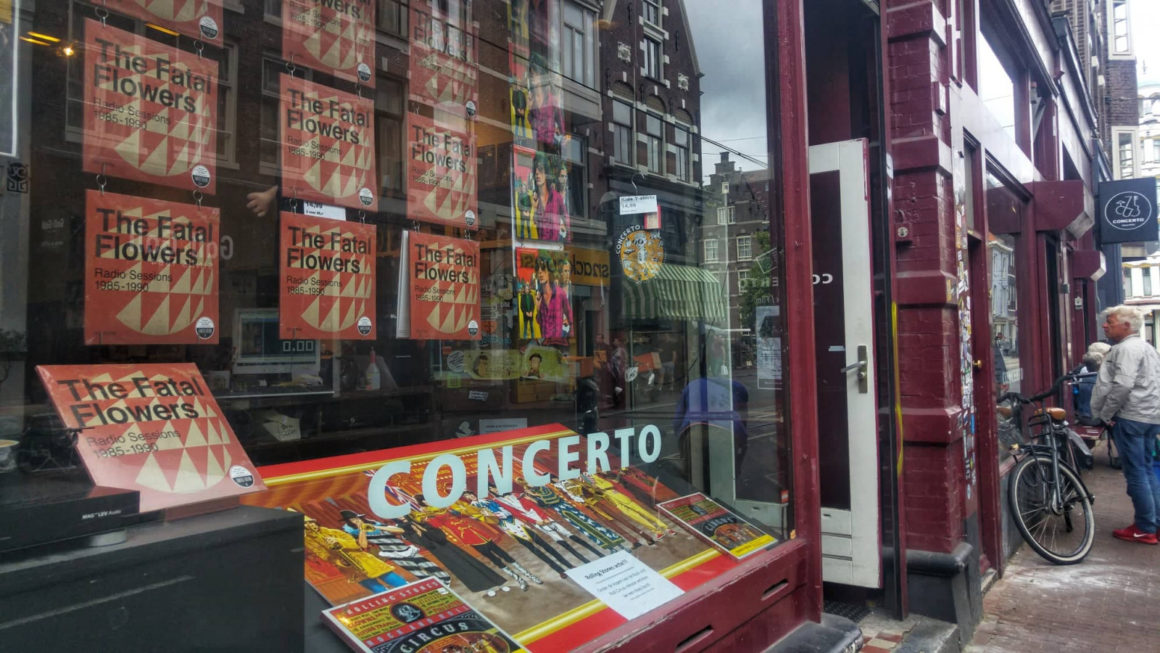 Concerto, the secret jewel shop for music lovers
Many record shops have disappeared over the years, but Concerto is still an Amsterdam secret jewel shop for all music lovers. When you ask the people working there to find you that odd album you always wanted or like to own again, they will go through their amazing stock and find it for you.
Little Steven, the guitarist of Bruce Springsteen's E-Street Band called Concerto the best record shop in the world.
Concerto Records. Utrechtsestraat 52, 1017 VJ Amsterdam, Netherlands
There is even a cool coffee and sandwich bar these days for when you need a coffee or juice or something to eat during your musical exploration of the Rock, Pop, Jazz, World Music or Classical available.