Text and images by Michael Klinkhamer©
Every so often, a person becomes so famous and a larger than life figure that makes it is impossible to ignore him or her. Think Mickey Mouse, Mao, Che Guevara, Nelson Mandela, Adolf Hitler, or Donald Duck, if you like.
Here is the Trump looking at you behind the Amsterdam windows, kiddo.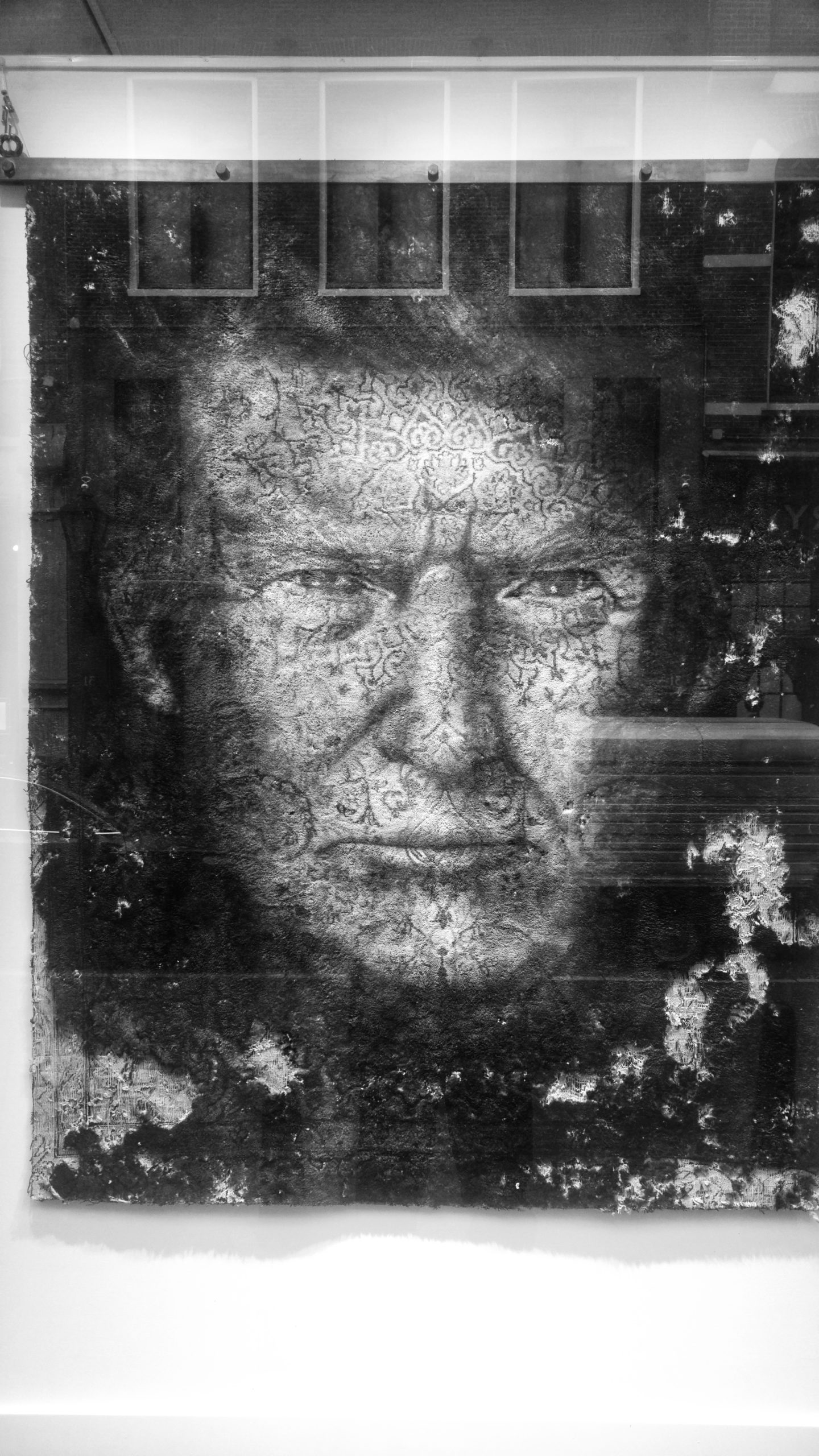 Whatever your political standpoint might be, it is hard to ignore Donald Trump with his brazen personality, orange glow, and ever golden too white smile.
Art can define our times, and so do politics. 
You hate him, or you like him, but Trump is art in his own way.
Some folks hate him for all the reasons above. At the same time, Americans vote for him and visit his rally's by the ten thousand and hope he will bring America back for them.
Many people believe that never in American history, a US president has been so polarizing to both camps.
Trump behind the window in Amsterdam is ART
Christiaan Lieverse created a powerful oil and acrylic on a hand-woven carpet with a steel frame.Size 197x161cm. (the original credits to the photograph are not given by the artist)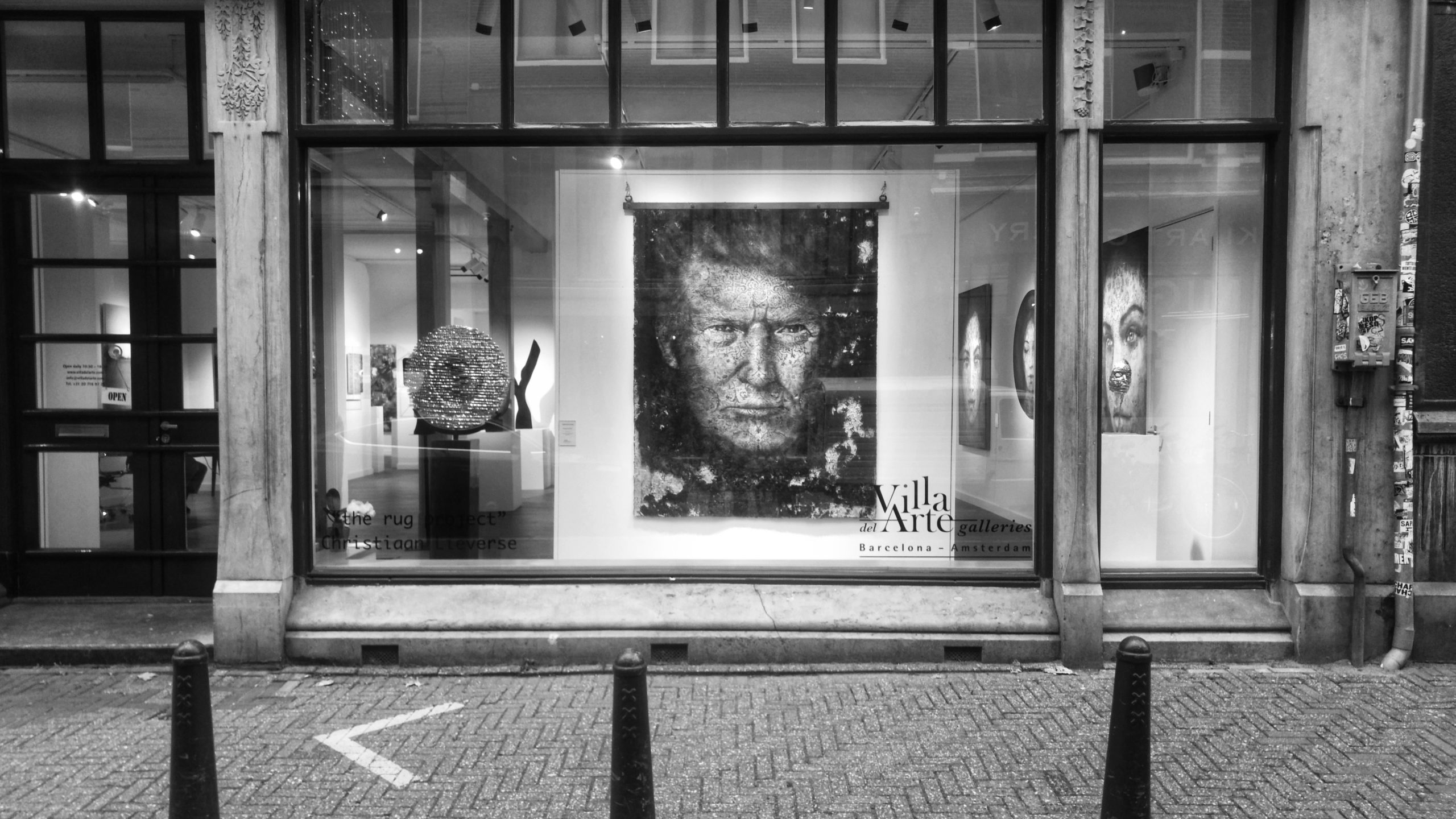 As a photographer, I am always drawn to powerful portraits and contradictional persons. And I noticed this portrait on November the 3rd.
On the day of the 2020 United States elections. Donald Trump looking at you directly and intensely from behind an Amsterdam window is surely provocative. 
Combined with the size of this work of Christiaan Lieverse and the delicate woven carpet threads meandering over the portrait-like worms eating away the glory.
I am pleased to share with you my reproduction of this exquisite reproduction. I believe even Andy Warhol couldn't have done a better job! You can find this artwork at the
https://www.villadelarte.com/amsterdam-nl
Location: Nieuwe Spiegelstraat, 34, 1017 DG, Amsterdam.