Michael Klinkhamer meets Star Maker Photographer Govert de Roos.
Govert de Roos, now 67 years young is one of the legendary Dutch photographers, once at the top of the international entertainment and music scene for decades.
We meet like old-time Amsterdam photo buddy's in his studio and yes, it's been a while. Coffee?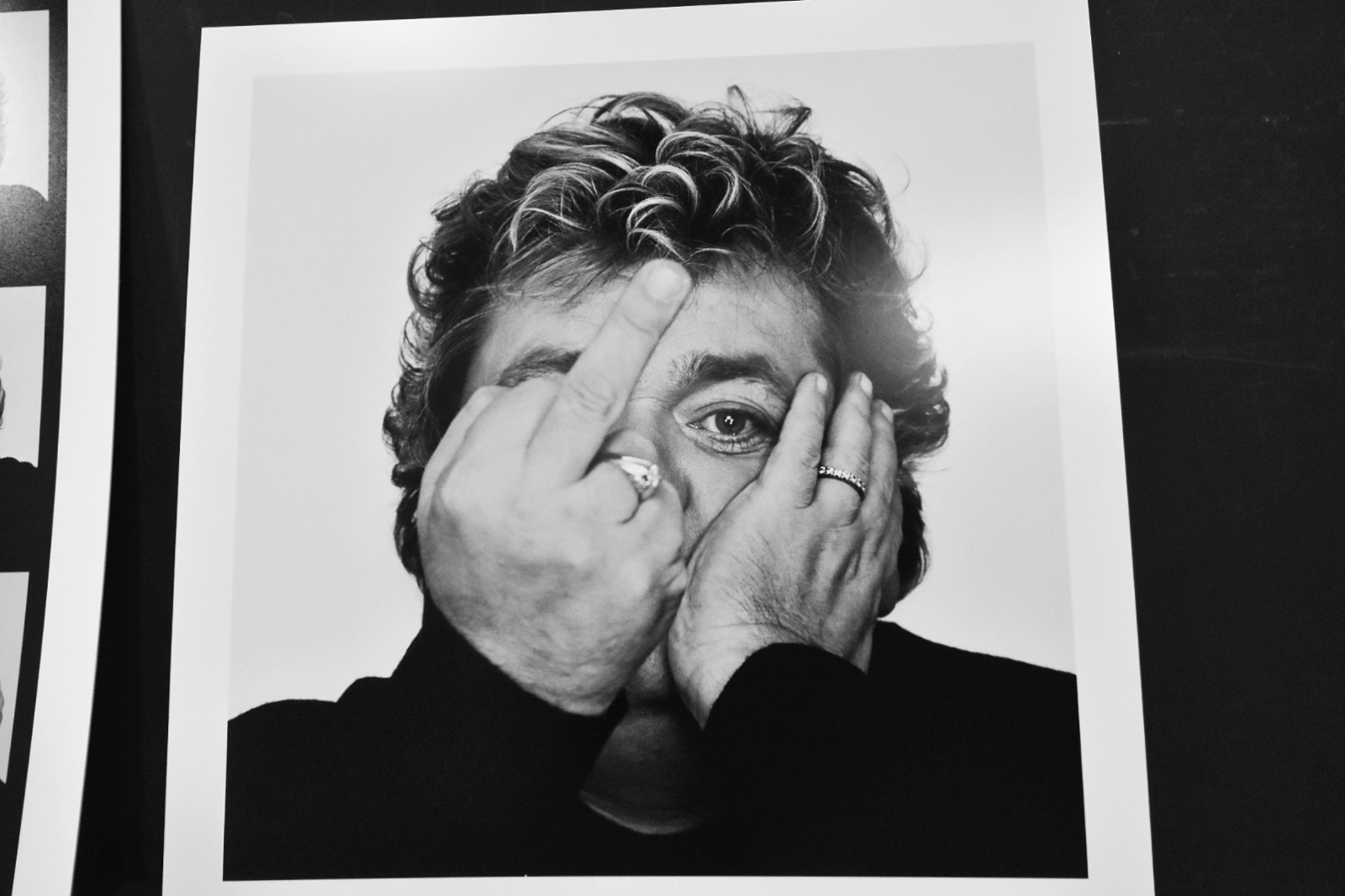 Photographers before digital would meet each other at photo labs to process the films and wait for the results, or drop off films. I remember Govert would often share a thought, a compliment, or joke there and then.
Nothing has changed here, still a nice guy!
His latest exhibition is exhibiting 200+ images including his first-ever breakthrough photo session at the age of 15.
Shot during the Bed-inn by John & Yoko Lennon's famous Bed-Inn peace performances at the Amsterdam Hilton.
That picture and some memorabilia (his self made fake press card) are on display. How time flies!
Originally his 50th-anniversary exhibition and a new book were planned at the Hard Rock Hotel Amsterdam American. Due to COVID, this was not possible and so his cozy studio is the best alternative. The show is in cooperation with online 9xGallery.
If you can make it in Holland you can make it everywhere!
Back in time, new rock or pop stars would cross the ocean from England and the USA to Holland. Many of those did a promo show at the insane popular weekly TOP POP TV show.
Govert would have them through the record companies and promotors in his studio and shoot them for 'Hit Krant' magazine or his picture would be printed for a new record or CD sleeve.
Ask, Donna Summer, Sade, The Police, or UB40 and Grace Jones.
Based since 1969 in Amsterdam he's shot an incredible spectrum of those once upcoming and by now some the most world-famous music personalities of our time. He has seen them all in front of his lens, from Abba to ZZ Top.
Govert de Roos uses a very flattering and pleasing photography style. Soft lights, beautiful composition, and nice backgrounds are his trademark and the signature of a true master photographer.
Not the grunge and confronting grainy black and white pictures that came in fashion in the late '70s and '80s. Neither do we see rock star abuse and smashed hotel rooms or the intake of substances of the Rock and Roll junky lifestyle being idolized.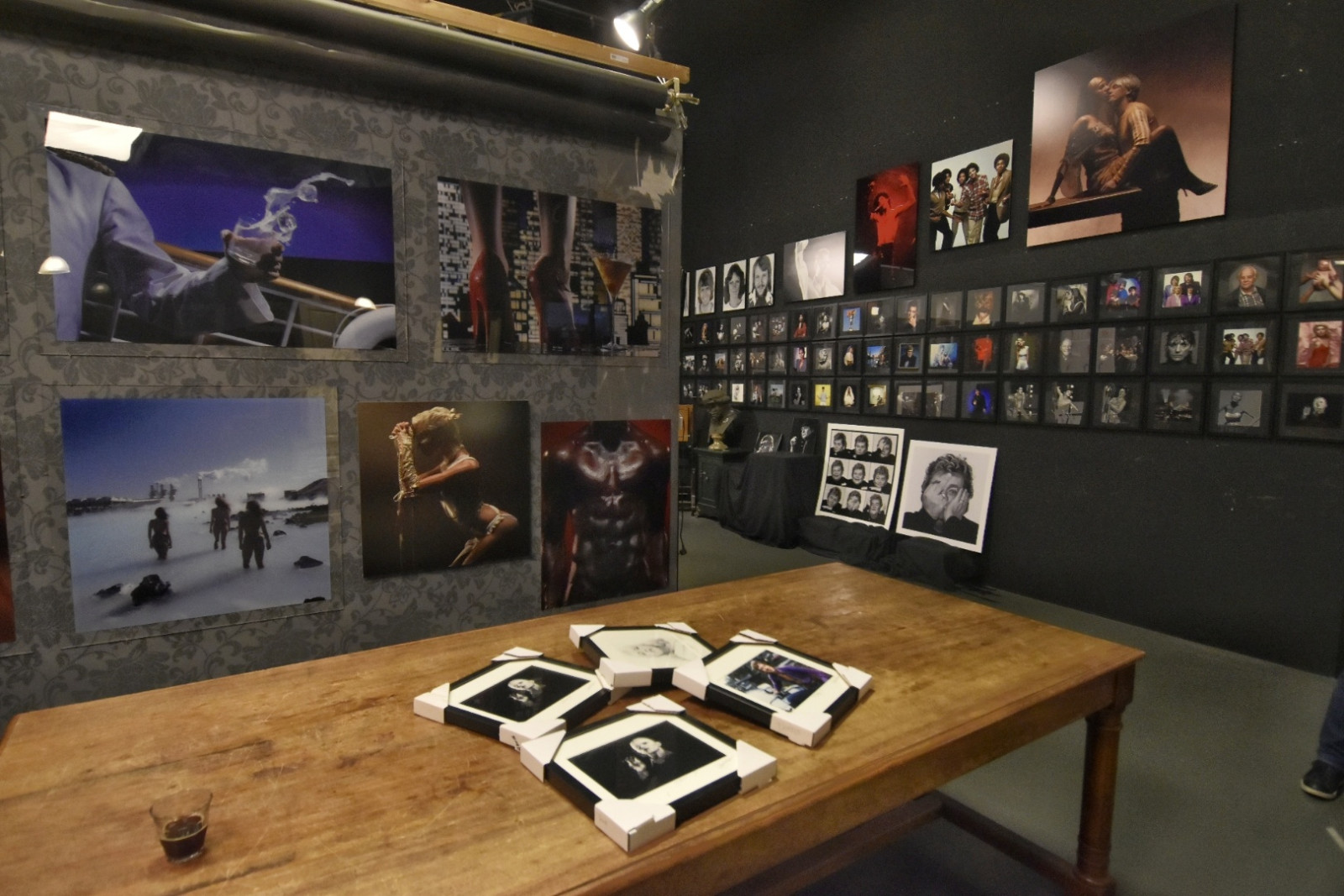 Govert is a people pleaser, his aim is to please himself and his subjects and make the stars look good, beautiful, and glamorous, or funny.
Yes, there is sensuality and glamour in the images of Sade or Debbie Harry but never trashy. His style is technically perfect and pleasing to the eye and for the record company or magazines who hired him.
Govert was also the Playboy centerfold specialist for the Dutch edition. Making newspaper headlines with his hot pictures of the most wanted Dutch sexy ladies at the time.
He is not at all a man from the past was my feeling during our conversation and the informal portrait sitting with him.
Govert de Roos is still making photo's
He's is officially retired but sees no reason to quit his passion. Govert is still busy shooting new work for big theater and movie productions. More portraits and new talent is still to be captured.
Being one of the most sought after photographers in Holland his fifty years photo archive is impressive. There are of course also many dutch entertainers and well-known personalities that he did photograph. Ramses Shaffy, Andre Hazes, Kitty Courbois, and the list goes on.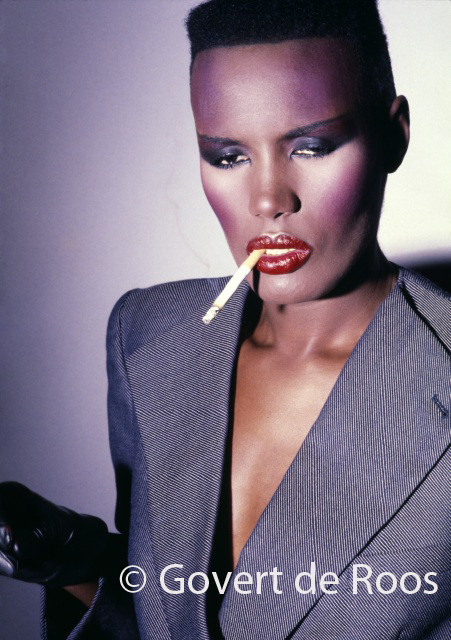 The real magic of photography.
The real magic of photography is that at first, the new pictures are hopefully exciting and surprising. Then like some wines as they age, some pictures will take on a different context and meaning. They have become more interesting and are like time capsule jewels.
Those stars and their bright lights are gone now or dimmed but their music and the pictures we still have to remember them by.
Photographer Govert de Roos, loves people and they love him. You can see that clearly in his work.
He must have paid good attention at the age of 15, during his first professional gig. As John Lennon once said.
"Make Love, not War"
From Friday, September 4th until Sunday 6th Govert organizes an inhouse photo exhibition at his studio.
Address:
Studio Expo Govert de Roos Kombuisweg 41, Amsterdam
Friday 4, Saturday 5, and Sunday 6 September
Daily from 11.00 till 20.00 – Free Entrance.
All images © by Govert de Roos. Text and portraits Govert de Roos by ©Michael Klinkhamer.