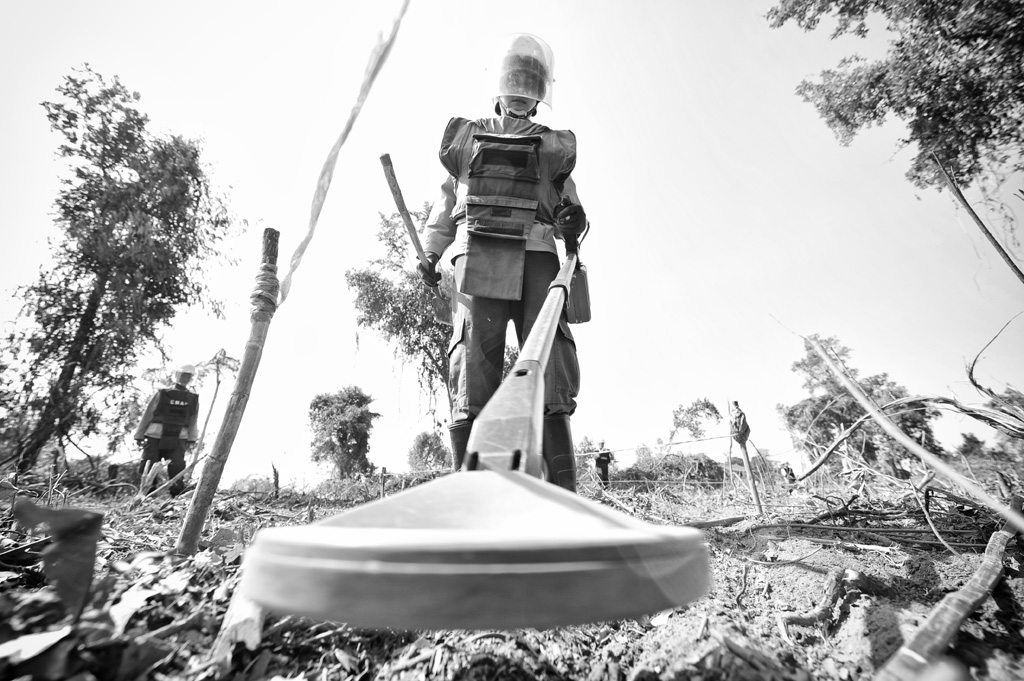 While the Khmer Rouge (1974-1979) were the worst offenders, deliberately targeting the civilian population with mines and booby traps, all sides have shown a blatant disregard for the long-term consequences of the use of mines. It is estimated that 40 years later over 6 million mines and other explosives are still active in Cambodia.
For this photo reportage, I visited a de-mining camp in the middle of the Cambodian jungle near Battambang in the northwestern part of Cambodia.
The Cambodian Mine Action Centre (CMAC) is a demining clearing organization and they supplied me with some protective gear and helmet. Only wearing sandals, I was most worried about where to walk.
The price of the wrong step in Cambodia
The CMAC staff exploded 2 landmines that almost knocked me off my feet from the air pressure. This was a very special but also horrifying experience! Instantly I knew what the price of a wrong step in Cambodia could be.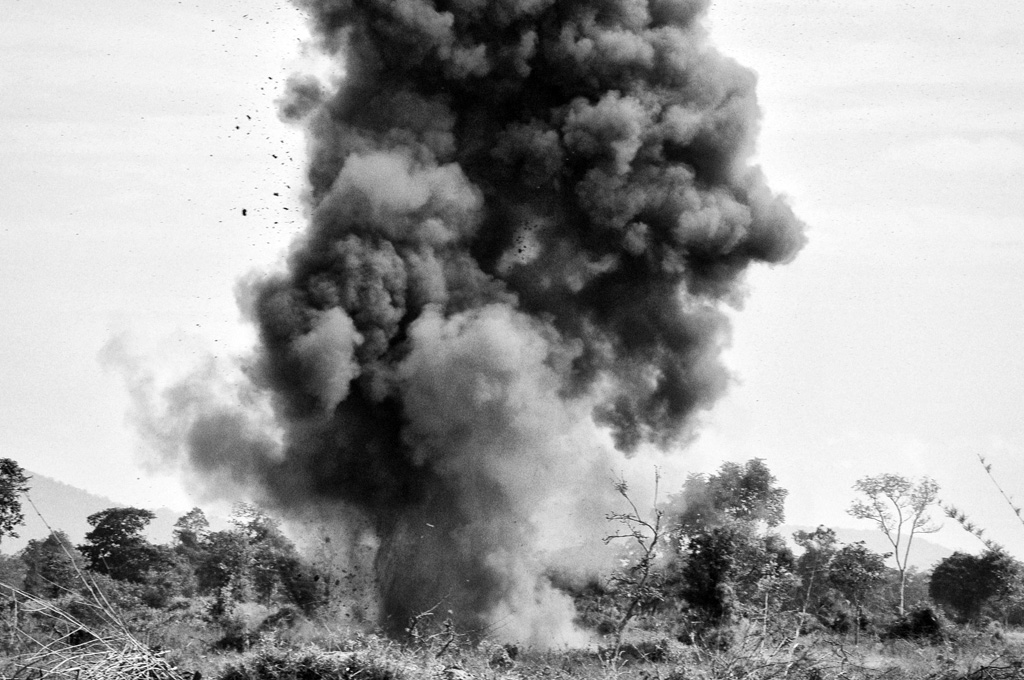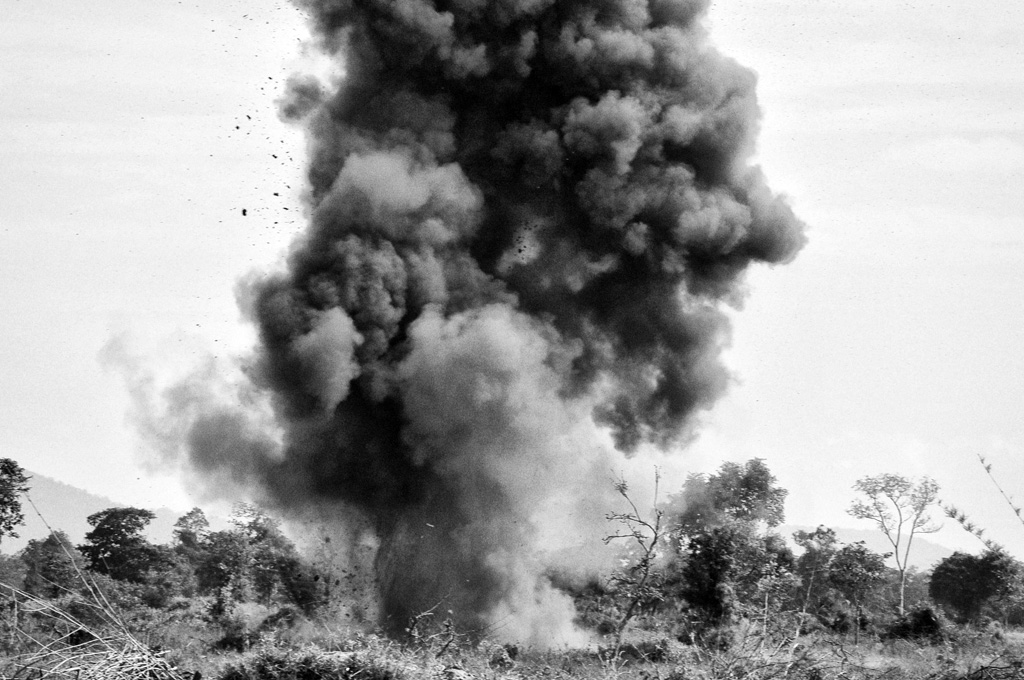 CMAC reports that mines found in Cambodia have been manufactured in the US, China, Vietnam, the former USSR and East Germany, the former Czechoslovakia, India, Chile, South and North Korea, Thailand, Iran, Iraq, South Africa, Bulgaria, the former Yugoslavia, Hungary, and Poland.
Over https://cmac.gov.kh/en/article/deminer-story/landmineerw-victim-story.html
">18 countries have benefited from this horrible strategy that still kills or mutilates over 15.000 people of which most are small Time farmers, locals, and children.
Battembang is a part of Cambodia that was heavily involved in the civil and Khmer Rouge war. It was also an escape route for refugees trying to reach Thailand. In order to stop them and hold off fighting fractions of loyalist Cambodian army and Vietnamese troops the surrounding countryside was and still is totally invested by deadly landmines.
CMAC will end the nightmare of the past
CMAC personnel are very well trained and use special equipment for every inch of ground that is detected and monitored and cleared. When a landmine is found it will be disarmed or exploded under controlled supervision.
The cleared land is then eventually released and taken into use for agriculture or industrial development.
They train and employ locals to work under the hot sun in protective gear to clear the minefields.
A dangerous job! The deminers are being assisted by special equipment and even dogs and special rats to detect the landmines.
In the big cities like Phnom Penh and Siem Reap, home of Angkor Wat temples you can see some of the casualties begging for handouts. But thanks to the great work of CMAC, we trust that one day this nightmare of the past will come to an end.