Guilin is a city in the northeast of China's Guangxi Zhuang Autonomous Region.
Located around one of China's most iconic landscapes.
While China is still under the spell of Covid restrictions in December 2022, the CCP is oppressing and confining its citizens with draconian measures against the "virus"

As a young man and upcoming pro photographer, I saw the opportunity in 1987 to visit China quite easily from Hong Kong for the first time.
The corridor was open and a visa was easy to arrange.
In the world of travellers at the time, it was the "buzz" to discover China.
"Did you go there yet?"
This made me think back to happier times.
While digging through my archives, I came across these photos, among others I will post soon.
Apparently I decided then to experiment with shoot a photo sequence on one location covering this street scene.
Just waiting and snapping my camera off at different moments while different people walk into the frame.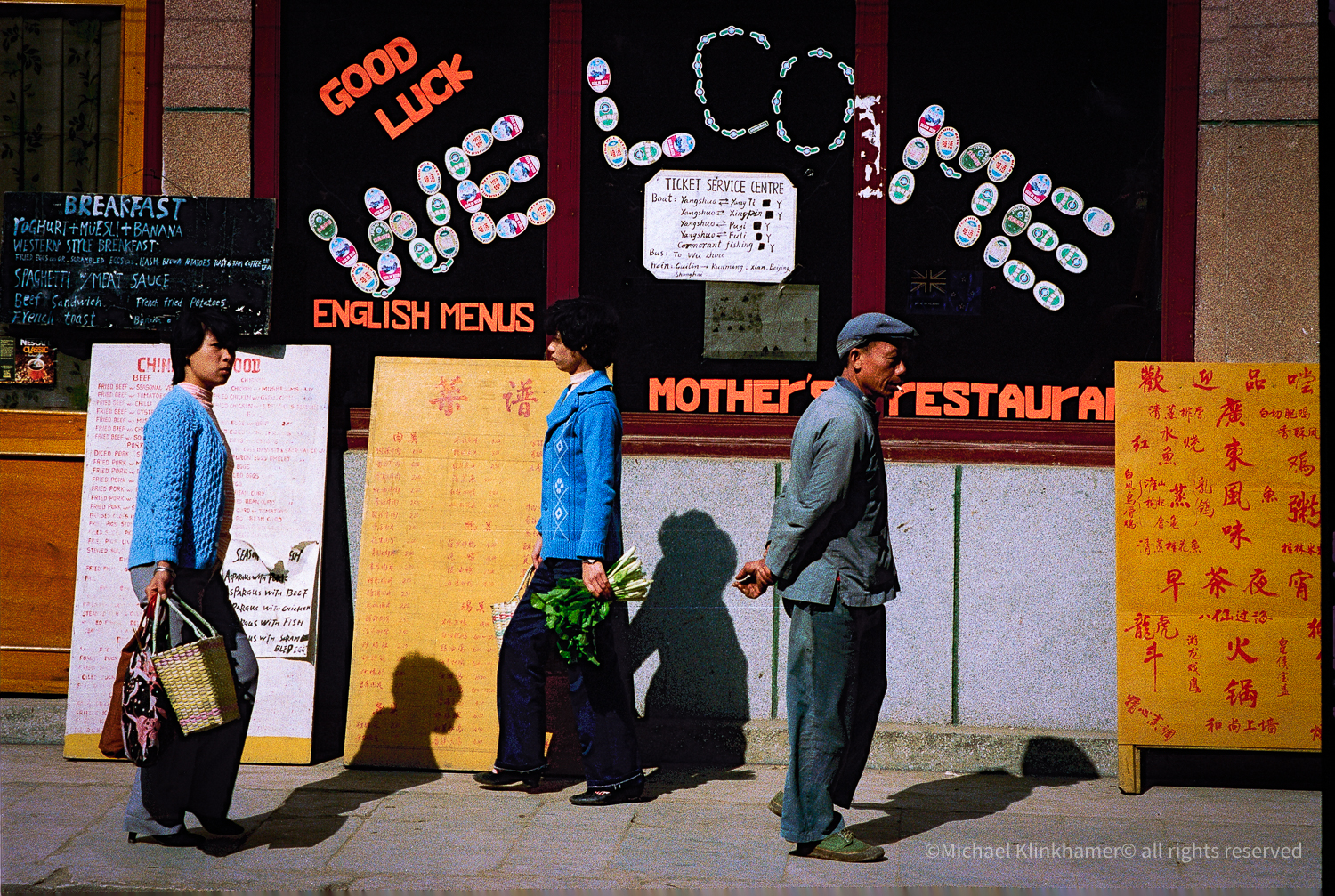 Even then, politics in China was under enormous pressure from the students for more freedom and openness and the expansion of the economic zones.
Ultimately, this resulted in the 1989 uprising and its dramatic consequences in Beijing on Tiananmen Square.
We, the decadent youth from the west with plenty money and enough time on our hands to travel freely for a year or more experienced our first visit to China.
An exciting off the beaten track adventure. There was in China a sense of freedom in the air and opportunities for small businesses.
The local Chinese viewed this sudden relative freedom and influx of western travellers with suspicion, especially me with my camera. In fact, we were tolerated and mostly ignored. We looked at each other from a distance, you can imagine.
The local people of the city of Guilin still walked in their "prison clothes" others will say revolutionary CCP party cadres clothes.
In the photos we still see almost all the men dressed in green military uniforms and blue farm or factory worker clothing.
The streets full nationalist flags, and other expressions of the CCP.
China was poor then.
In 2008 I went back to Beijing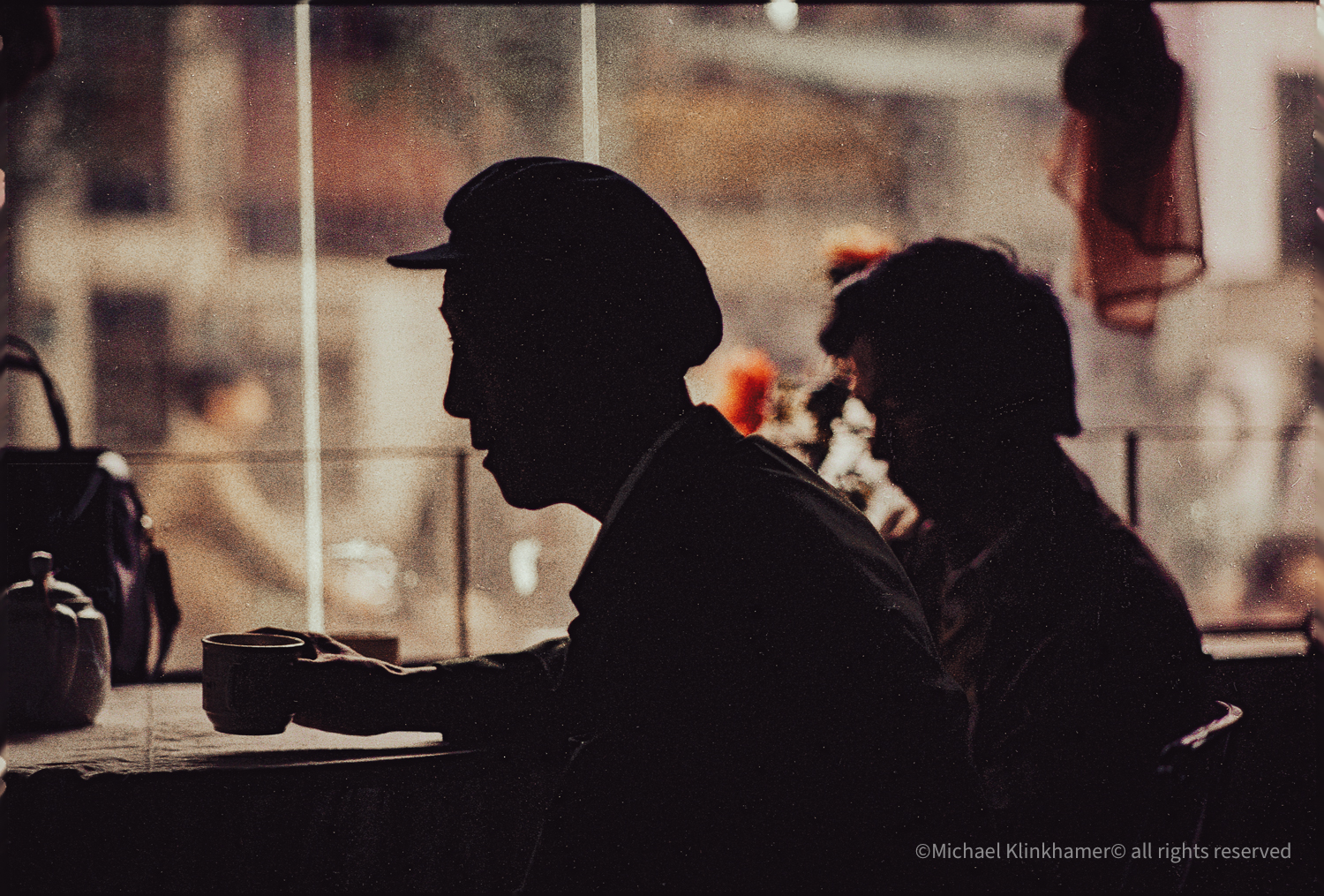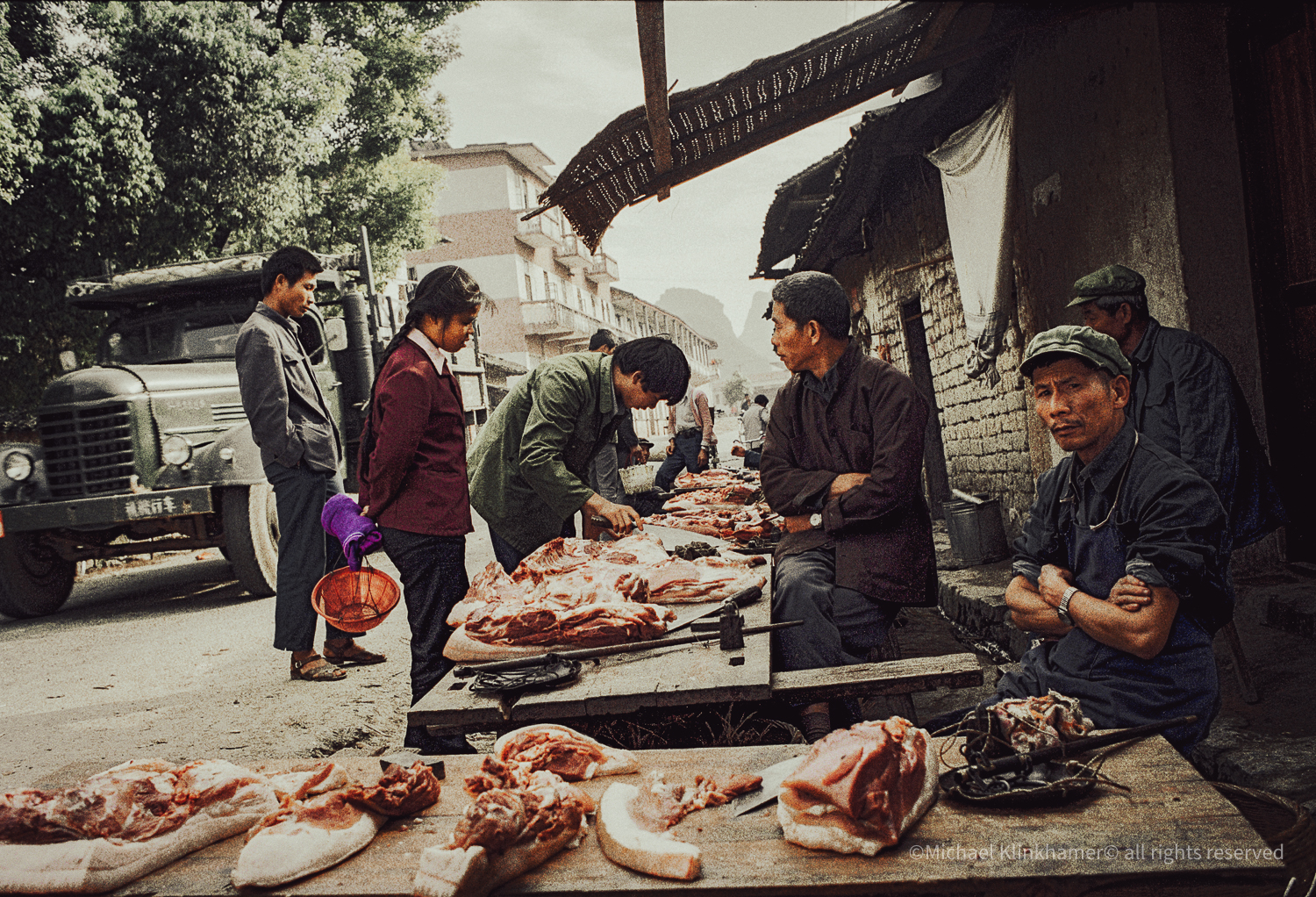 Well, I was still at the beginning of my reportage photography career.
The term "street photography" did not yet exist. Some of my shots are not as well timed and the technique not as refined as now. I hope….
All images on film
I was visibly from these shots a bit insecure, kept my distance and was in fact not able to communicate at all with the local population. They viewed me suspiciously but never complained or said something about my presence with a camera. Non intrusive streetphotography is still high on my priority.
Some fellow travellers believed I actually spoke fluent Chinese, when I tried to get closer and buy food or buy a train ticket. All is written in Chinese characters of course.
"That guy seems to speak fluently Chinese" they said behind my back.
But I didn't….
I find this series a good example of the true power of photography, to record life in "the moment" but also looking back at the shots after 36 years as a historical document.
Guilin is a famous place for Chinese culture. The possibility that a landscape photo or painting of famous Guilin is hanging at your local Chinese restaurant in your area is 99%
The landscape areas around Guilin are breathtaking and truly paradise like. The old town was run down and bleak then.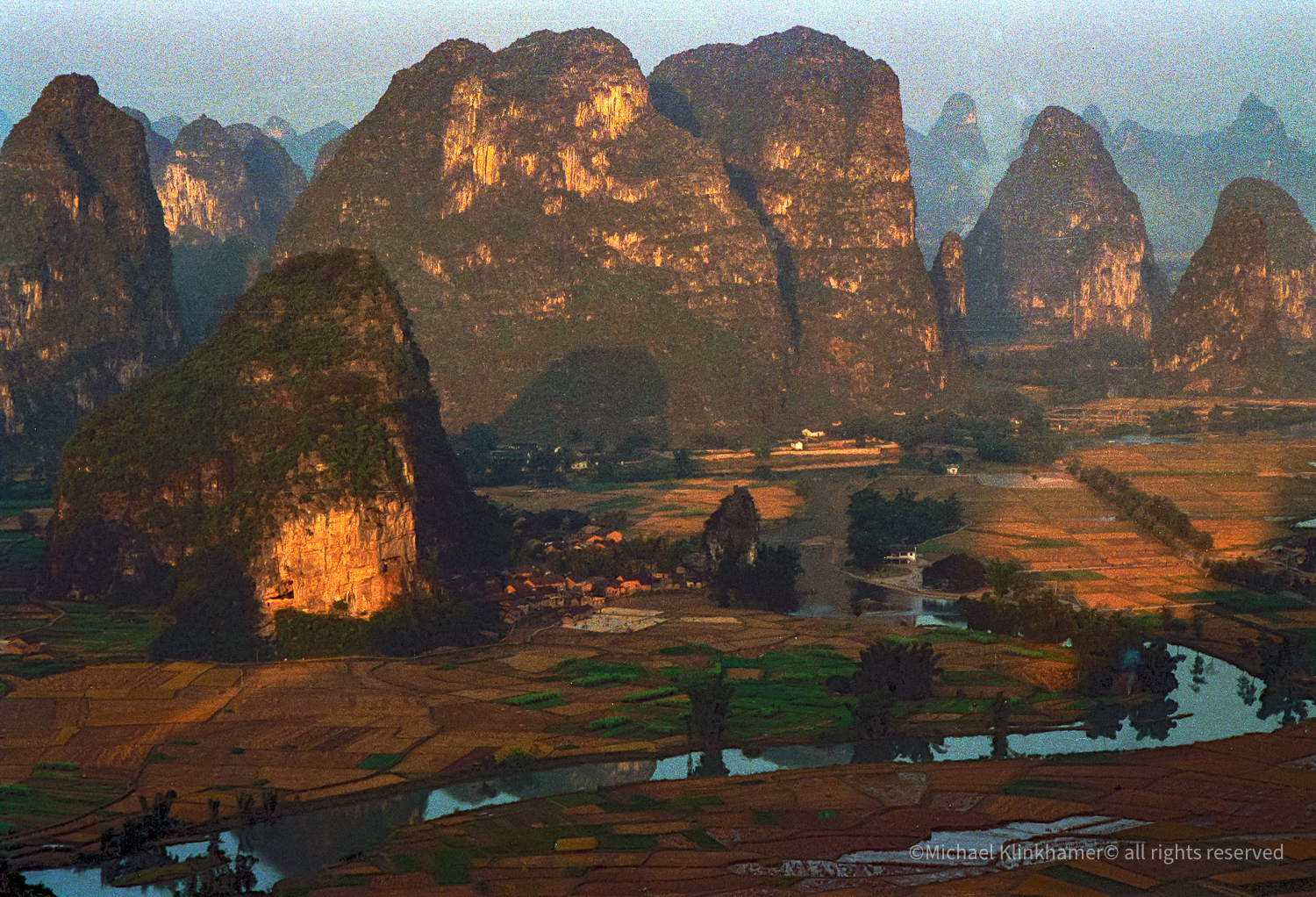 I recorded daily life from a distance with my Leica style rangefinder Minolta CLE camera and ONLY two lenses. (28mm rokkor and the standard 40mm rokkor)
Film used 35mm Kodak Gold 200